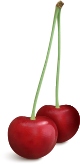 In 2012 Mwanzo Tours Uganda was Started from a love of travel and nature and from a love for youth and community development.
we as a team have been to all the destinations we share here, several times. We offer a personal touch to every trip – individually tailored with detailed information and respond to your need and wishes as best as we can. We have been involved in putting together great experiences for people exploring Uganda and East Africa in general for over 11 years.
We look forward to creating a distinctive and memorable holiday vacation for you.